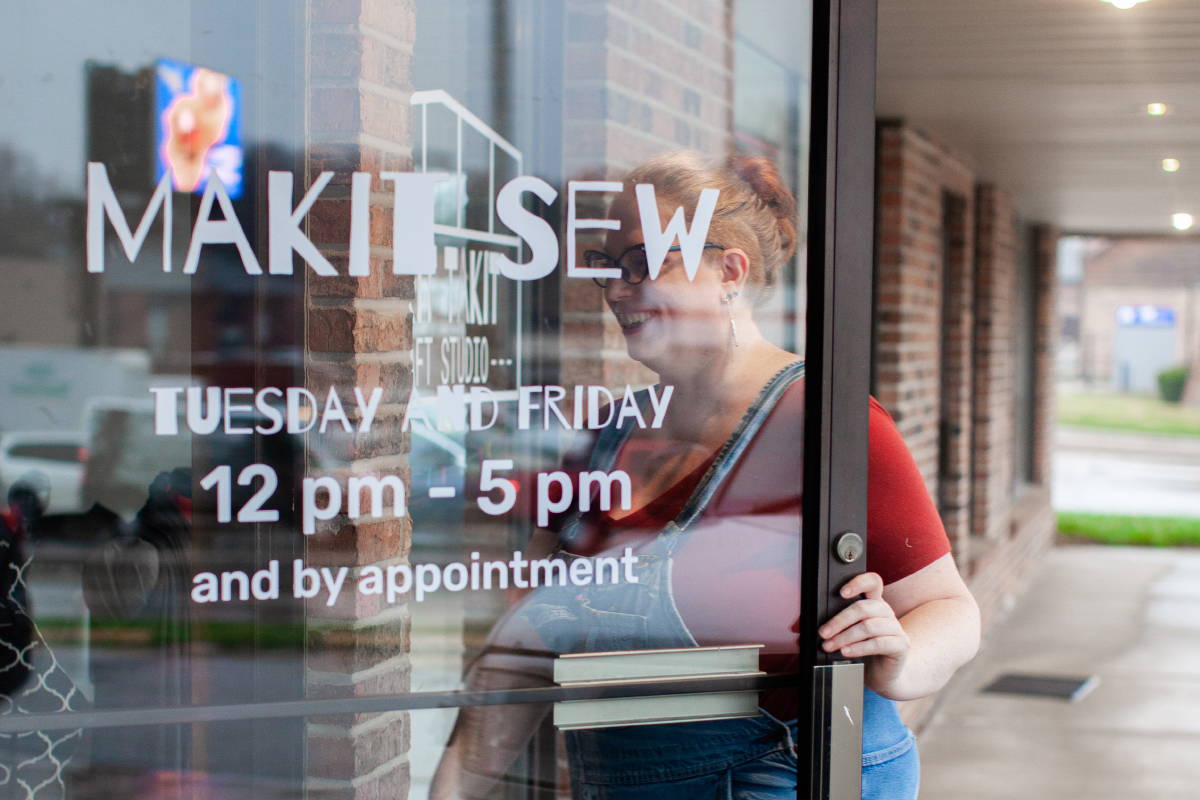 Makit Sew in our sewing annex!
Makit Takit now offers retail fabrics and sewing classes. We are proud to offer Bernina sewing machines available for in-studio use. Our in-house sewing expert Korinne will help you learn how to use our machines and learn to sew with a variety of project classes and more. Instruction available for kids and adults of all skill levels.
Meet Korinne, our in-studio sewing expert!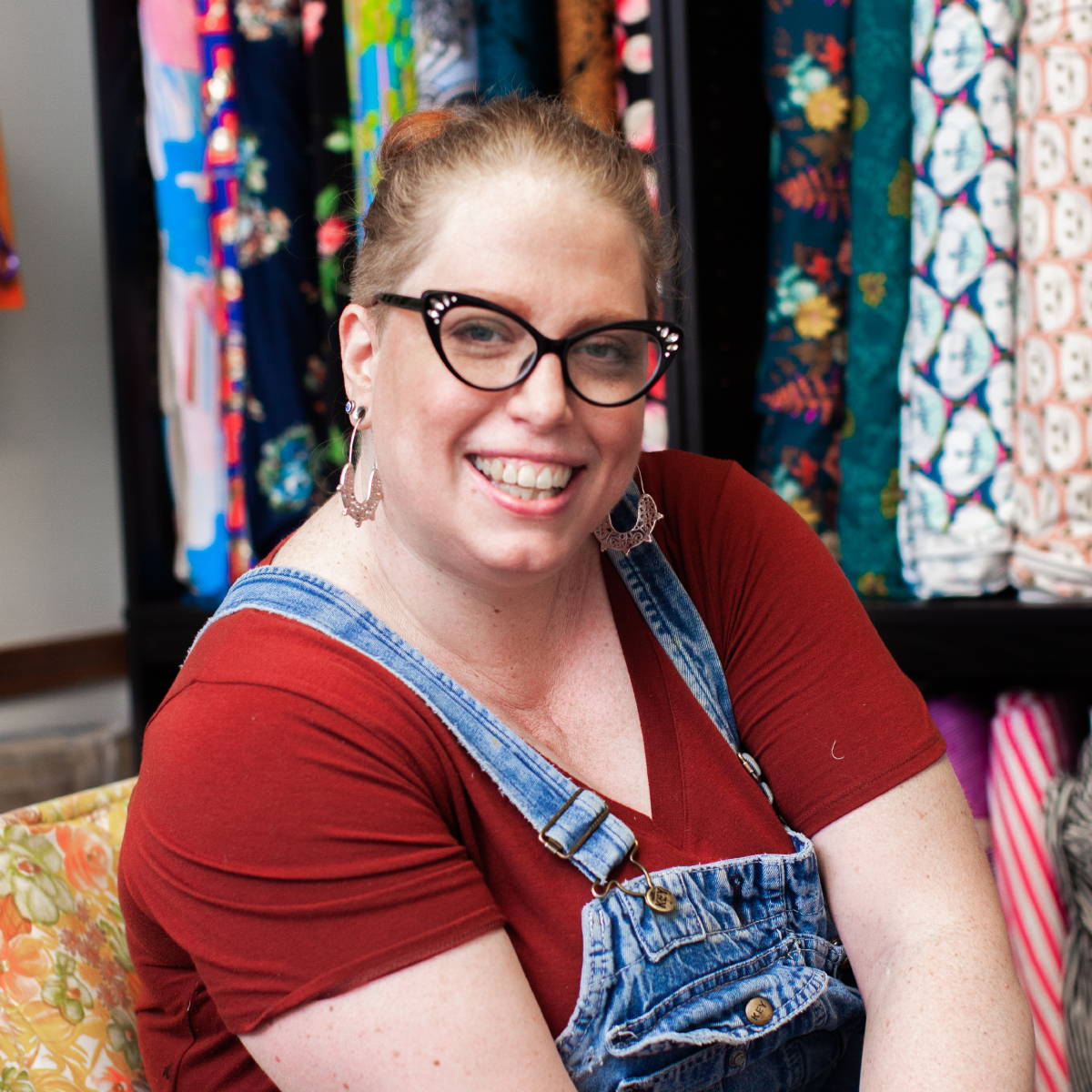 Korinne is a fashion designer specializing in plus size womens clothing. She attended Memphis College of Art briefly enough to discover she was more crafty and less arty and has been crafting happily away ever since. In 2017 she earned her degree in Fashion and Textile Design and won the Fashion Cup as an emerging designer at Omaha Fashion Week.